In this day and age security is always an issue. In this day and age, it is important to keep your website and data safe. We put together a list of some no cost, easy to implement tips to help keep your website from getting hacked. Obviously, there are lots of other things that you can do to improve the security on your WordPress websites but here are a few to get you started.
1. Use SSL to Encypt Data
SSL (Secure Sockets Layer) is the standard security technology for establishing an encrypted link between a web server and a browser. This link ensures that all data passed between the web server and browsers remain private and integral.
You can tell if a site is encrypted because it uses HTTPS:// and has a lock next to it in most modern browsers
A FREE encryption service is Let's Encrypt
2. Change the admin username
You should never use "admin" as the username in your WordPress installation. It is easy to guess and then all they need to do is guess the password to have full access to your website
3. Add a Security Plugin to Your Website
One of our favorites is ,Wordfence includes an endpoint firewall and malware scanner that was built from the ground up to protect WordPress.
4. Update Your WordPress Site Regularly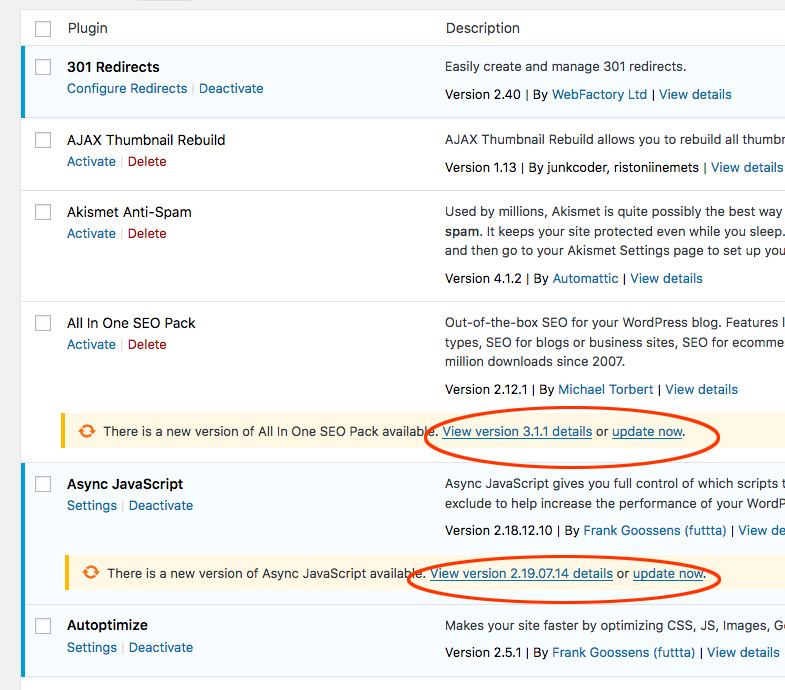 Updating the WordPress version, Themes and Plugins regularly is very important because many of the updates contain security patches and fixes that can be exploited to hack your website.