Powered by Drupal Commerce and WooCommerce
Inforest does all this with the help of open source software, from utilizing frameworks such as Drupal Commerce and WordPress/WooCommerce or writing our own tools. Open source allows us to collaborate with other developers on the creation and refinement of the code we utilize on our projects, while also providing an enormous foundation of software that runs the websites we develop. Do you have needs for an eCommerce store with difficult requirements? Do you have a legacy shopping cart that needs to be revamped? We are here to help! We've worked with OSCommerce, Magento and all manner of legacy PHP programming based websites. Looking for recommendations on starting new? Read more about our current work with Drupal Commerce and WooCommerce, too great options for modern web store options!
Drupal Commerce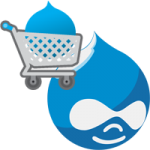 With Drupal Commerce, it is not just about what the little things we can do with the software out of the box, but the big things we can ultimately build with it.
Inforest Communications is adept with both Drupal 7 and Drupal 8 versions of Drupal Commerce. In addition to developing custom modules for the unique needs of our client sites, we have contributed a module for management of multiple shopping carts. We are also active in discussion and contributing patches to improve and extend Drupal Commerce and associated code.
WooCommerce and WordPress Plugins
WooCommerce is one of the more popular tools for building an online store. Built to work as part of a WordPress website, WooCommerce is one of the biggest eCommerce software ecosystems; with existing plugins tailored to work a wide variety of product types, payment gateways and fulfillment tools. For those situations where you are looking to build an eCommerce site out of the box, WooCommerce is a great starting point as it is one of the biggest boxes out there.