So we wanted to add our logo to some white papers we received from one of our service providers.
There may be other ways to do this this is one method that I figured out. It works on multiple files so you can add this to a bunch of PDF's if you need to..
OPEN THE DOCUMENT IN ACROBAT
Go To Document > Background > Add/Replace
Select File and then find the logo or image you want to add (**** must be a .JPG file*****)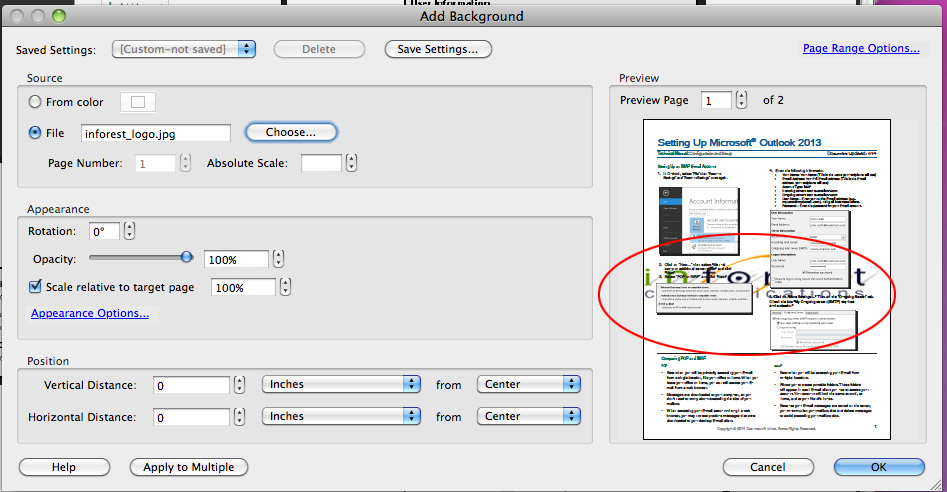 After that you will get the image in the background and  in the middle of the page >>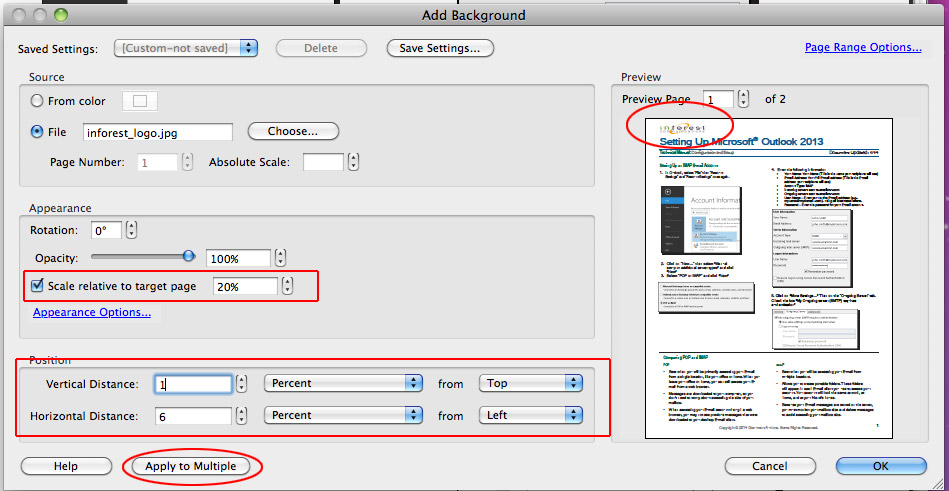 Because I want this logo smaller at the top of the document :I scaled to 20% > Vertical Distance 1%
from the top and  Horizontal Distance 6% from the left > ***** IF YOU WANT TO ADD THE IMAGE TO MULTIPLE
DOCUMENTS > Click Apply to Multiple and Select Your Files *****
Now that we have the logo in the document we wanted to add our web address on the right side of the header.
So go to Document > Header & Footer > Add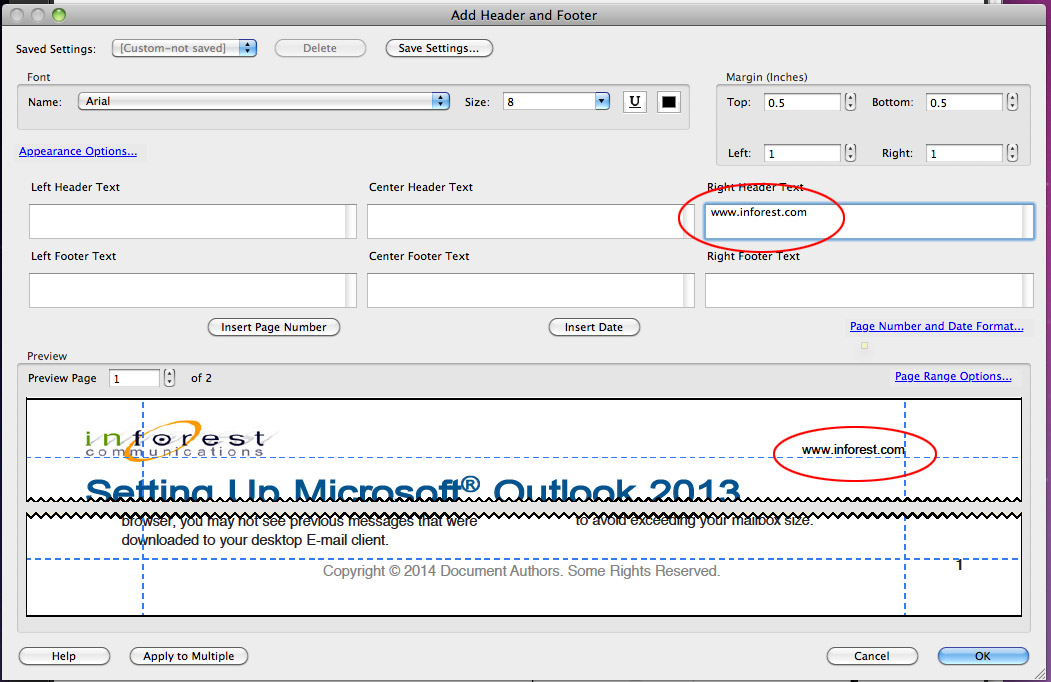 Since we wanted to put it on the right side I typed it in on the right side (unfortunately I did not figure out how to
have it link to our website)
Then Save Your Document and Your Done ! Congratulations you just added a logo and text to the top of a
PDF Document using Adobe Acrobat Pro!