WooCommerce is one of the more popular tools for building an online store.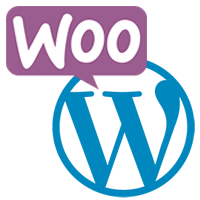 Built to work as part of a WordPress website, WooCommerce is one of the biggest eCommerce software ecosystems; with existing plugins tailored to work a wide variety of product types, payment gateways and fulfillment tools.  For those situations where you are looking to build an eCommerce site out of the box, WooCommerce is a great starting point as it is one of the biggest boxes out there.
However, just because WooCommerce is designed to make it easy to set up an online store doesn't mean that Inforest Communications is limited with what we can accomplish for our clients.  Inforest will often streamline paths through an online catalog and develop custom templates for displaying complicated product configurations. When needed, Inforest will write our own code to enhance a WooCommerce website, such as to accommodate a specific payment gateway or create a custom navigation menu.
Sometimes, a WordPress website may not need a full-blown shopping cart, but rather a way to take credit card payments as part of an order or signup form.  Inforest can build custom plugins to tie eCommerce into your website in a way that makes it easy for both you and your customers. There's no need to try and shoehorn a checkout process that won't do best job for your business!
WooCommerce and WordPress are great options for eCommerce.  If you looking for a straightforward starting point for your online store, or have an existing WooCommerce website that you would like to improve, give  Inforest Communications a shout. We'd love to help you get the most out of eCommerce with WordPress.